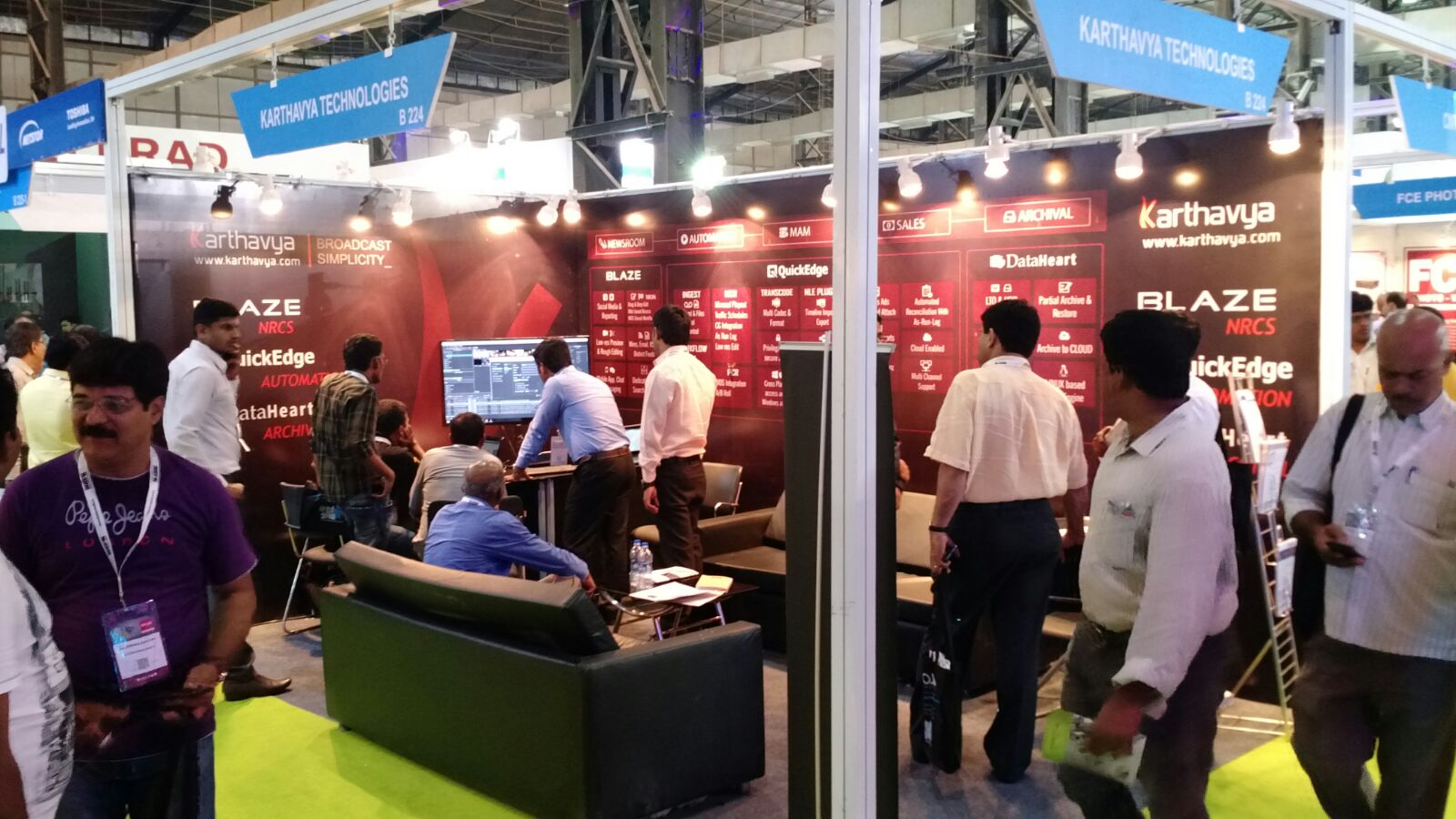 We thank all the visitors, customers, dealers and agents for visiting our booth at this year's Broadcast India Show
We hope you thoroughly enjoyed your visit and our hospitality.
The exhibition was a great success for Karthavya and gave us the opportunity to showcase all our successful Broadcast products which generated a great interest.
Please, do not hesitate to contact us at contactus@karthavya.com or sales@karthavya.com for any questions or feedback you may have following the exhibition.
 We will be very happy to receive your enquiry and we hope you enjoyed our products and the show.